About us
TimeTeller® combines research results on molecular interactions of the internal biological clock with clock-controlled genes and their impact in diseases. TimeTeller® is a spin-off of the Charité Universitätsmedizin Berlin and builds upon the research of the Circadian Medicine and Systems Biology research group lead by Angela Relógio.
TimeTeller® as a project was initially funded by "Inventors for Health" (I4H)-program by the Stiftung Charité and later by the Digital Health Accelerator (DHA) from the Berlin Institute of Health (BIH). Within these programs a medical device was developed. Benjamin Dose joined the TimeTeller® project at this stage to support the team amongst others in regulatory matters. In March 2023 TimeTeller® was founded as a GmbH by Angela Relógio, the Ascenion GmbH (the technology transfer partner of Charité) and Benjamin Dose.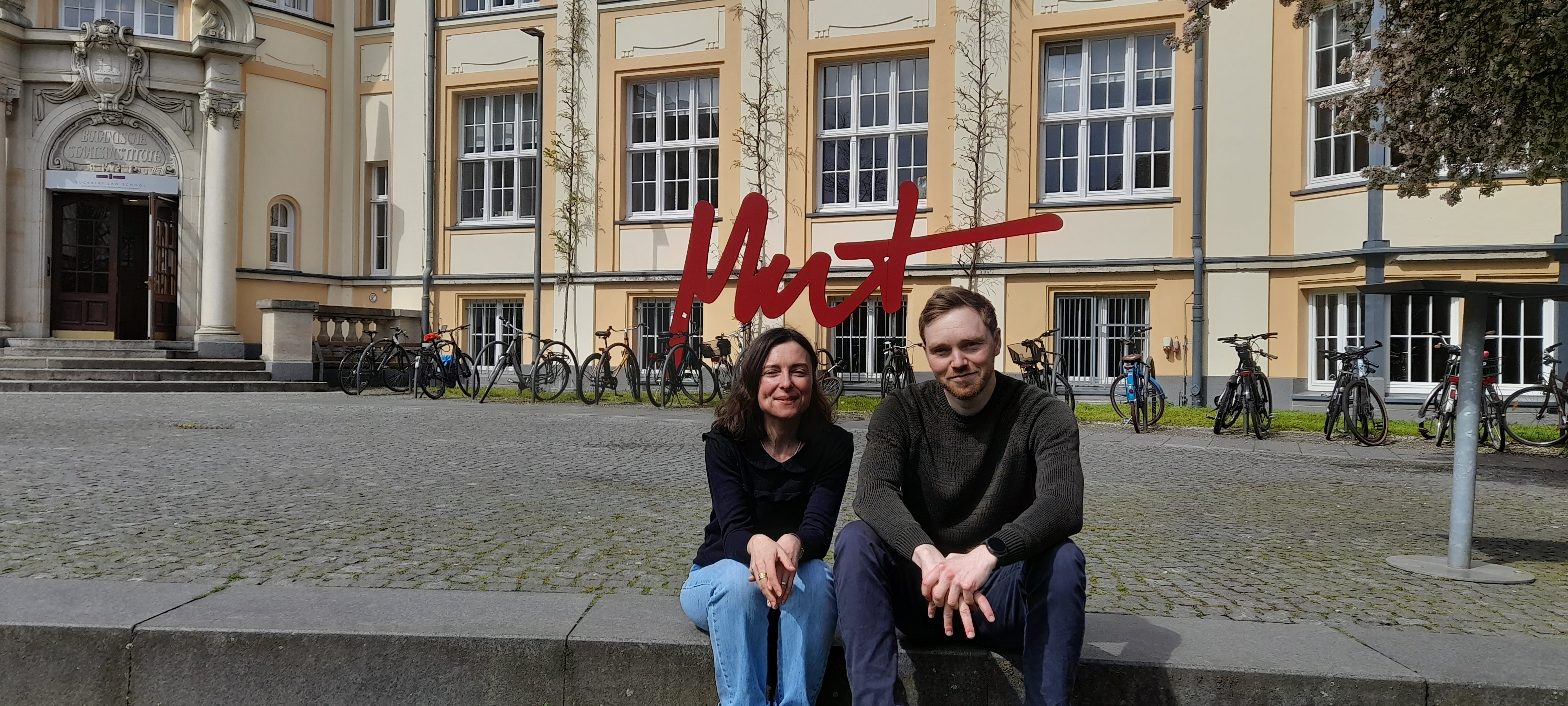 At TimeTeller®, our goal is to empower individuals and healthcare professionals with knowledge and tools to optimize health and prevent diseases through understanding and applying the power of circadian rhythms.
We aim to play a crucial role in the field of pharmacological research and drug development by using the knowledge of circadian rhythms to optimize drug efficacy and diminish toxicity. By working with scientists of different research fields and pharmaceutical companies, we want to integrate circadian rhythm-based interventions into drug development processes, ultimately leading to more effective treatments for a variety of diseases.
Our ultimate goal is to make circadian rhythm-based interventions an integral part of healthcare and enable individuals to live healthier, and more enjoyable lives.
Prof. Dr. Angela Relógio
CEO & Co-Founder
Prof. Dr. Angela Relógio
Angela Relógio, CEO and founder of TimeTeller® GmbH, has over a decade of experience leading research groups. With a PhD in molecular biology and an engineering background, she investigates disease-driving mechanisms using an interdisciplinary approach. She is a professor for systems medicine at the Medical School Hamburg and has won several scientific awards, authored numerous publications, and is passionate about translating her research into practical solutions for patients. Her goal is to bridge the gap between research and industry, driving TimeTeller®'s mission to provide circadian rhythm-based interventions to empower individuals and healthcare professionals.
Dr. Benjamin Dose
Project Manager & Co-Founder
Dr. Benjamin Dose
Benjamin Dose is Co-founder and project manager at TimeTeller® and adds his expertise gained through his PhD in Biochemistry and regulatory consulting to the team. He has been a part of the team since 2021 and was a founding member of TimeTeller® in 2023. Benjamin is convinced of the use of research to improve health systems and is committed to TimeTeller®'s mission of using circadian rhythms to optimise health and prevent disease.
TimeTeller Works with Experts in different Fields
Technology Transfer and Legal Advise:
Ascenion
Technology Transfer and Co-Founder
Ascenion is an independent knowledge and technology transfer company partner of the Charité and Co-founder of TimeTeller. Ascenion supports more than 30 European partners with a life-science focus: research institutions, universities, university hospitals and associated organizations.
Dr. Jan Schnedler
Rechtsanwalt
RECHTSANWALTSKANZLEI SCHNEDLER is a Hamburg law firm specialized in startup law & technology transfer.
In zusammenarbeit mit Dr. Ute Kilgert
European Trade Mark and Design Attorney at Bohemert & Bohemert
Bohemert & Bohemert is a patent law firm serving pharmaceutical companies, biotech companies and academic institutions in all patent law matters.
Business, Finance and Regulatory
High Tech Service GmbH is a financial specialist focused on start-ups and investors. Their focus is on setting up, structuring and managing operational and commercial areas in start-up and growth companies.
Kalms Consulting GmbH is a consulting firm that provides medical device, diagnostic, biotechnology, pharmaceutical and other healthcare companies with sound, accurate and practical support in matters of regulatory, market access and reimbursement questions.
Martin Geißer
Rechtsanwalt, Steuerberater, Fachanwalt für Steuerrecht
Mr. Geißer's advisory focus is on tax law, M&A, inheritance and corporate law as well as non-profit law, whereby he combines the various legal, tax and economic areas into an advisory solution.
Webdesign and Communication
Rau Kommunikation is a design agency in Hamburg specialising in new media and print. Their team develops effective strategies, concepts and images for companies, brands and products and offers their clients a creative full service. Their focus is on the appropriate and correct design of messages and brand worlds for the media.